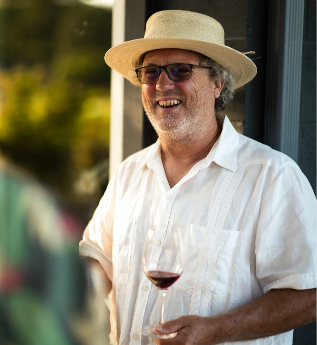 Neil Collins
Neil was born and raised in the great city of Bristol, England. Never a great student or a good fit for the rigid school system, at sixteen years of age he fled school and began working in restaurant kitchens. Whilst working in the kitchen he attended culinary school, more of a trade school than the great culinary institutes that we know today, but a solid foundation. Learning a trade, earning money and taking full advantage of the many distractions that Bristol had to offer a young and curious fellow. Fine times indeed. Certainly it was at this time that fine wine first crossed Neil's radar, in the form of Muscadet.
In 1984 it was time to take a break from the Bristol life and Neil embarked on a trip to visit his sister Jackie who was living in Santa Barbara, California - talk about culture shock! It did not take long for him to find his way into the kitchen of the restaurant that Jackie managed, much more comfortable there than on a beach. That restaurant was the Paradise Café. It was here, whilst working the Oak grill, that he met Marci the salad girl. Neil and Marci have been married since 1989.
In 1990 after traveling a bit and owning a catering company in Cayucos California with Jackie and Marci, he found himself living in the north county of San Luis Obisbo, Templeton California. Ironically Neil and Marci were at this time living in the York mountain Appellation, which would be the source of the fruit and the beginning of Lone Madrone. Still working in restaurants Neil's interest in wine had grown. Tiring of the grueling restaurant life and starting a family he decided to investigate the wine making world in some depth, the intent was to harvest for one year. The journey began with Ken Volk at Wild Horse for the harvest of 1991, he was hooked completely and immediately. On January 2nd 1992 Neil began working with John Munch at Adelaida Cellars. This time with John was perhaps the most impactful time for Neil, learning so much from John and having SO much fun doing it, pushing the boundaries whereever they were found. It was during this time and with John's encouragement that Neil purchased the first fruit from the Carver Vineyard in the York Mountain AVA, 1996, the first Lone Madrone wine, and we are still making that wine today.
It was whilst working with John that Neil met Robert Haas and the Perrin Brothers, Jean Pierre and Francois, who were at that time planting what is now Tablas Creek Vineyard. Neil was there the day that the first vine went in the ground at Tablas Creek.
It was 1997 when Neil, Marci, and their two young boys Jordan 7 and Austin 3 moved to France so that Neil could work for the Perrin family at their fabled Chateau De Beaucastel estate for one year, what a year! They returned in 1998 and Neil took the position that he still holds today as winemaker and vineyard manager at the Tablas Creek Estate.
Along the way Neil has become a great advocate and promoter of the Paso Robles AVA. Being voted by his peers as winemaker of the year in 2013 and wine industry person of the year in 2019. Both of these peer voted awards mean a lot to Neil.
It was during this exiting time that both Bristols Cider 1994 and Lone Madrone 1996 were founded by the family.
So in reality Neil has been doing this wine making thing whilst on holiday in California.
THE ADVENTURE CONTINUES!!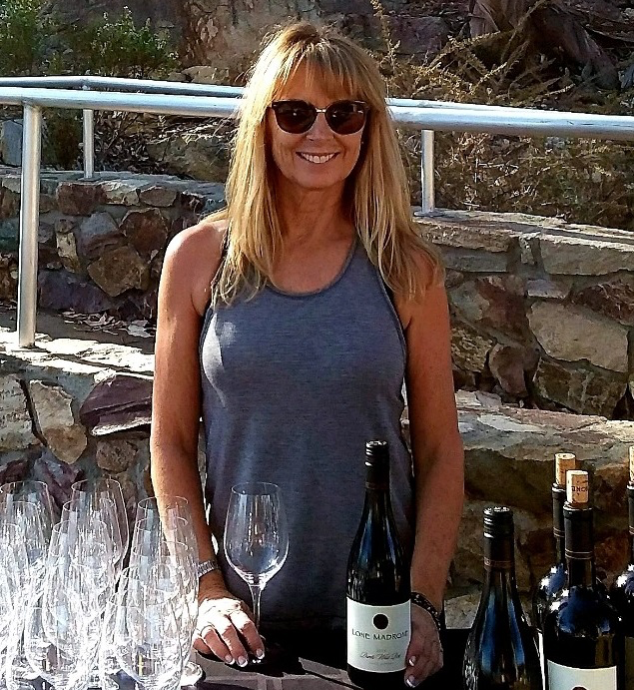 Jackie Meisinger
Jackie was born in the city of Bristol, England. After achieving a degree in Institutional Management in Cardiff, Jackie worked in catering until she was 25 years old, then decided to follow her dream to make her home in California. After arriving in Los Angeles, she worked her way up the coast to Santa Barbara where she quickly became manager of a busy restaurant. It was here that Jackie met her husband before moving to Cayucos where they had their children Lucas, Kirra and Hanna. Being a stay at home mom for 15 years didn't diminish her enthusiasm for the food and wine industry, so in 2003 she helped her brother Neil start up a small Winery in Paso Robles. By 2006 Lone Madrone had become a thriving business and Jackie became General Manager overseeing the day to day running of the Winery. In the following years Jackie has developed the social side of the business arranging regular events from 'Burger Sunday' to Wine Member trips to some of the fantastic wine regions of Europe.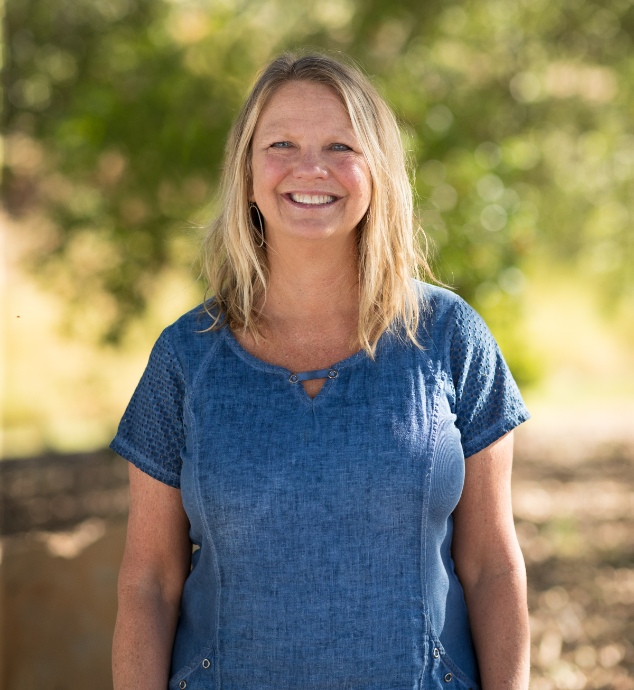 Marci Collins
Marci Collins has been working with Lone Madrone in a multitude of capacities since the wee beginnings. The vocation began as an encourager and champion of Neil, her husband, to help launch (and contain) his insatiable excitement of winemaking in 1996 whilst raising 2 boys, finishing a degree in business at Cal Poly, and moving abroad to France.
The venture continued in 2007, after getting her teaching credential, when she joined the Lone Madrone team to "help out" in the new tasting room as bookkeeper, compliance manager, part time tasting room attendant, and a stint in outside sales.
Today, as a true small business "wearer of many hats" you will find Marci working from home (the result of the ever changing Covid-19 requirements), cooking harvest and bottling day lunches, "helping" with wine blends or attending many of the events.
When not working, you will find Marci hiking on the trails of California (summer of 2020 High Sierra Trail with her family) or England (The Coast to Coast hike in 2015), gardening at home, or traveling to language schools in Mexico or Nicaragua or off on her many lucky trips with Neil to Europe.
Ryan Hofmann
He grew up in Fresno, CA and graduated high school from Clovis West High in 2003. Baseball was a main focus after that and led him to Cuesta College then back to Fresno City College where he finished his Associates Degree.
From there he headed north to Sonoma State to play ball and received a B.S. in Business Administration with a concentration in Wine Business Strategies.
While attending Sonoma State he was able to intern with the SF Chronicle Wine Competition for 3 years, as well as a DTC internship with Lynmar Estate, one of the premier Pinot producers of the RRV.
A few days after graduating in 2011 Ryan moved to SLO and went door to door in Paso handing out resumes to wineries. Jackie was the first to give him a shot. Lone Madrone had no availability at the time so she sent him next door to Kenneth Volk. Ken hired Ryan and he spent two years working for him as an Assistant Tasting Room Manager.
When Lone Madrone made the move up the hill in 2013, Jackie hired him as the Tasting Room Manager and he has been there ever since. He is grateful for the opportunity to work with such an amazing family and to represent some of the best wine Paso has to offer!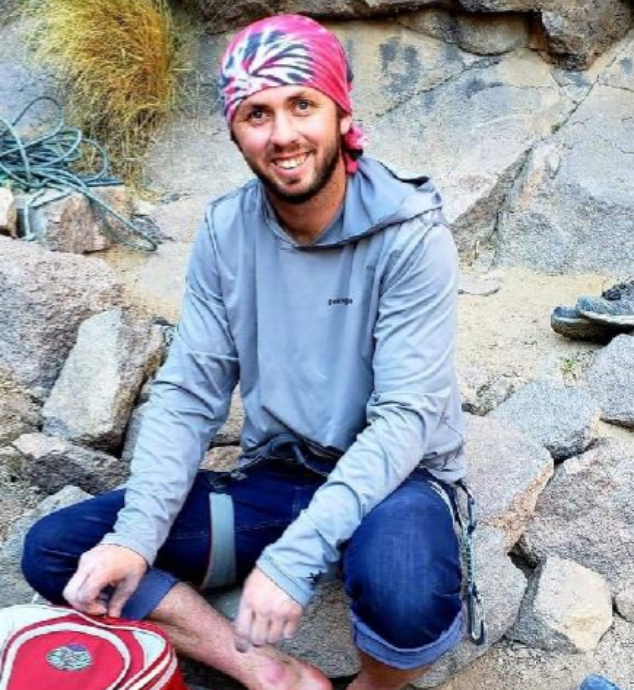 Jordan Collins
Jordan is the son and nephew of the Lone Madrone trio of owners; Jackie, Marci and Neil. His fascination with wine began in earnest while growing up on the Tablas Creek property. Early years in the wine industry began with internships at local wineries, specifically L'Aventure and Tablas Creek Vineyard.
A hiatus for a few years of travel followed as Jordan ventured around climbing in Patagonia, Yosemite, Spain and Thailand. He then took a harvest position with Tablas Creek for the 2013 harvest to work alongside his father Neil.
This was followed by harvests in France at the esteemed winery Chateau De Beaucastel, Villa Creek Cellars in Paso Robles, and finally Two Hands in the Barossa Valley of Australia. Following these internships and travel opportunities he returned to the family business to begin what is hopefully a long career within a close knit family of wine fanatics.
When Jordan is not working for Lone Madrone he enjoys climbing, running, Shelby the dog and spending time with his family.
Weston Hartley
Born and raised in San Luis Obispo county, I was introduced to winemaking as a young lad tagging along to the winery with my father Gray, causing trouble and occasionally being trusted with odd jobs around the cellar. After graduating High School I began taking courses at Cuesta College and later enrolled in the Wine and Viticulture program at Hancock College. 2005 and 2006 marked my first vintages with Hitching Post Wines working for my Father and Frank Ostini where I was fortunately introduced to some amazing winemakers who would become not only mentors, but very dear friends. In 2008 I began trying to escape reality, as well as cellar life for a few months at a time, fishing commercially for salmon In Southeast Alaska prior to harvest and have continued to do so every summer since. As one may suspect Bristols Cider and Lone Madrone share many core values that I have grown to respect and champion over the past 5 years. Not only limited to dry farming, but the natural reliance on native yeast and minimal intervention. These production techniques are paramount to producing quality wines and sustainable practices in today's ever-changing environment. I am truly blessed to be a part of such a wonderful family and team that is Lone Madrone and Bristols Cider.